The Logicon™ is a caries (decay) software used on your digital radiographs (x-rays) that enhances the detection process for decay on natural and restored teeth. With a few clicks, the Logicon™ detection software applies an algorithm on your digital radiographs (x-rays) so surfaces in between your teeth are tested to generate a graphic analysis of potential decay, helping Dr. Sangiv I. Patel verify if a suspicious lesion seen by the naked eye is of concern or in need of treatment.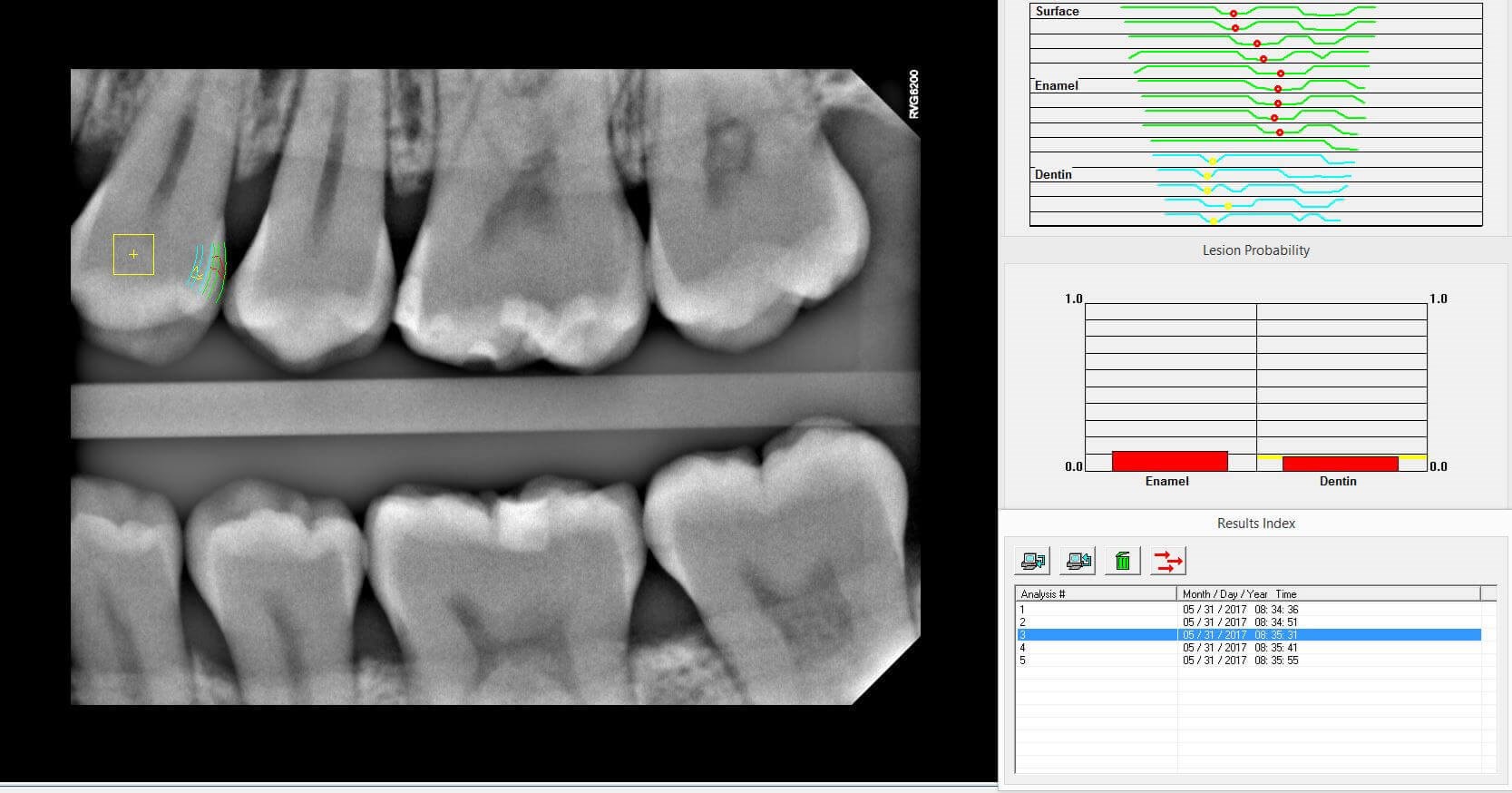 Reviews
"Great dentist! My crown looks identical to my other teeth and was made and completed all on the same visit! Very impressive!"
- J.C. /
Google /
Nov 30, 2020
"Love this office, I've been going since I retired from the AF and returned in 2011 as a contractor to the Cape!! The staff and Dr Patel are extremely caring and professional!!! I've gotten to know all of the staff and know you will love them like I do - they get to know you and want to help you become your best smiles 😁 My visit last week with Natalie for regular scheduled cleaning was phenomenal - teeth clean and felt super!! Ashley and Whitney and Dr. Patel took super care of me as well!! If you can say you're absolutely not scared of the dentist wouldn't that be a GREAT THING?? I think so!! Much love ❤️ and Thanks 🙏 to this wonderful office!! Highly recommended to all!!!"
- D.H /
Google /
Sep 30, 2020
"I continue to go to dr Patel because he truly cares about your teeth. I like how he will do whats right for your teeth as opposed to the cheap way that most insurance companies want the dentist to do."
- D.W. /
Google /
Sep 18, 2020
"I absolutely love my dentist and all the work he has done on my teeth!! He cuts the crown right in the office and applies it the same day! My teeth have never looked better! He also knows how sensitive to pain I am and takes care that I don't feel pain! I can not say how very fortunate I am to have this dentist!"
- C.C. /
Google /
Aug 12, 2020
"Always a pleasant experience with doctor and staff!"
- B.J. /
Google /
Jul 29, 2020
Previous
Next
Patients of any age with any natural teeth are candidates to receive Logicon™ testing on digital x-rays taken in our practice. Patients with decay, older or failing restorations or sensitive teeth are ideal candidates. Logicon testing allows you to have the peace of mind that your decay or failing restorations will not be missed, hence this results in early diagnoses and more conservative treatment. It helps save your teeth.
Used since 2008 in our practice, Logicon™ is non-invasive and objectively focuses on surfaces that require further investigation to aid in diagnosing areas of decay and failing restorations. The software locates and classifies potential decay in between teeth. It saves and displays selected results for multiple high-risk surfaces on a single radiograph. It accurately shows information by indicating the penetration depth of caries and generates probability information on whether or not decay is present. It allows tracking classification and probability changes over a period of time with the ability to retrieve information about tooth density changes and lesion probability for each surface in graphical format. We can review results quickly and then store them for later use.
The results of your Logicon™ caries software testing will be provided when you receive your treatment plan consultation, so you will understand the results and any treatment options that are recommended.
Typically, insurance coverage for Logicon™ caries software testing is dependent on your insurance coverage for digital radiographs (x-rays). This will vary from policy to policy so our office may contact your provider to determine your coverage and out-of-pocket costs. Whether you have dental insurance or not, Our Melbourne, FL facility accepts many payment methods, and we can also help you find low- interest dental financing if it is necessary, visit our Payments and Financing page for more information.
Related Procedures