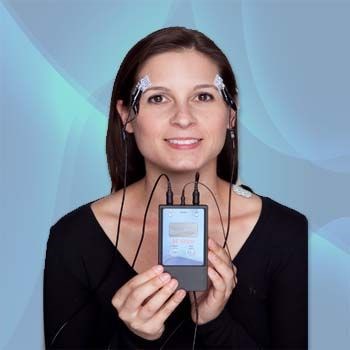 Do you find yourself suffering from headaches, temporomandibular joint (TMJ) cracking or popping, or facial muscle pains? Have you endured a physical trauma, such as a sports-related accident? Are you in poor dental health? Any combination of these symptoms and circumstances could be a sign of or potentially lead to myofascial pain, which is diagnosed and assessed using Dr. Sangiv Patel's detailed electromyography (EMG) technology: BioEMG™. At his Melbourne, FL private practice, Dr. Patel utilizes this device to record muscle-specific activity that could lead to myofascial pain. The surface EMG is the only way to objectively measure the actions and reactions of the muscles of the head and neck. This provides Dr. Patel with the ability to test potential treatments and bite positions before finalizing the treatment to address your myofascial pain. This information is invaluable to the clinician who hopes to create beautiful dentistry that works with the patient's physiology for optimum results.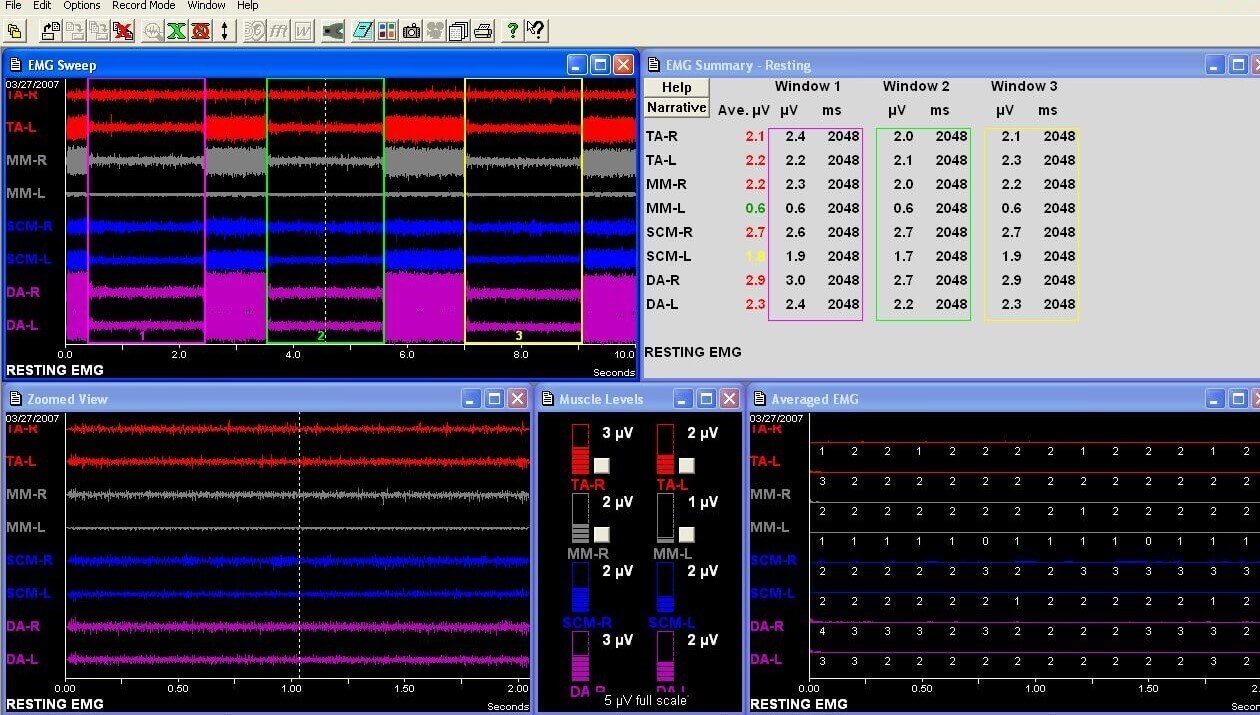 Reviews
"Love this office, I've been going since I retired from the AF and returned in 2011 as a contractor to the Cape!! The staff and Dr Patel are extremely caring and professional!!! I've gotten to know all of the staff and know you will love them like I do - they get to know you and want to help you become your best smiles 😁 My visit last week with Natalie for regular scheduled cleaning was phenomenal - teeth clean and felt super!! Ashley and Whitney and Dr. Patel took super care of me as well!! If you can say you're absolutely not scared of the dentist wouldn't that be a GREAT THING?? I think so!! Much love ❤️ and Thanks 🙏 to this wonderful office!! Highly recommended to all!!!"
- D.H /
Google /
Sep 30, 2020
"I continue to go to dr Patel because he truly cares about your teeth. I like how he will do whats right for your teeth as opposed to the cheap way that most insurance companies want the dentist to do."
- D.W. /
Google /
Sep 18, 2020
"I absolutely love my dentist and all the work he has done on my teeth!! He cuts the crown right in the office and applies it the same day! My teeth have never looked better! He also knows how sensitive to pain I am and takes care that I don't feel pain! I can not say how very fortunate I am to have this dentist!"
- C.C. /
Google /
Aug 12, 2020
"Always a pleasant experience with doctor and staff!"
- B.J. /
Google /
Jul 29, 2020
"I have never felt such immediate confidence and ease with a dentist! I am so glad I found this office, staff is very sweet and The place is immaculately clean. I am actually looking forward to my extraction after meeting with Dr. Patel. I do not have insurance so I was really worried about the cost. I was pleasantly surprised with the extensive treatment plan and completely reasonable quote. I strongly recommend Dr Patel's office, gold stars across the board."
- C.D. /
Google /
Jul 27, 2020
Previous
Next
Dr. Sangiv I Patel is an experienced and recognized leader in BioEMG with a Mastership award in dental biometrics and has lectured, published and served as a Beta-Tester for the BioEMG™ technology through the years. His experience is in the top 5% of providers for BioEMG™ with the evaluation of over 17,000 biometric traces.
If you have endured a physical trauma that has caused you discomfort, are in poor dental health, or are experiencing the physical symptoms of myofascial pain, you could be a candidate to receive a diagnosis with this technology. We will use the surface EMG to accurately assess the activity, balance, and synergy of your muscles while they are functioning and at rest. This technology gives a detailed account of the condition of your muscles while performing various tasks, which will allow him to make an effective diagnosis and treatment plan that will rid you of your pain.
What to Expect & How It Works
Surface EMG is a safe, innovative, radiation-free digital test that will allow Dr. Patel to monitor the condition of your muscles both while performing and while at rest in real-time. At his Melbourne, FL office, he will use the EMG to account for the following situations:
Analyze muscle function while they are at rest

Analyze muscle strength when your muscles are functioning

Analyze muscle balance while at rest and in function

Analyze muscle synergy while at rest and while functioning
During your evaluation using the surface electromyography (EMG) technology, Dr. Patel may also perform a T-Scan™ bite analysis as well as a BioJVA ™ to ensure that the cause of your myofascial pain is not originating from malocclusion and/or TMJ disorder. Depending on the results gained from these methods known as the BioPak, Dr. Patel will create a unique treatment plan to effectively treat your myofascial pain.
After your surface EMG is performed, you will be able to return to your regular daily routine. Depending on what is discovered from your EMG procedure, Dr. Patel will craft a personalized treatment plan to address your myofascial pain. If your treatment program requires you to have any additional follow-up appointments at Dr. Patel's Melbourne office, they will be scheduled accordingly. Over time, you should continue to schedule your annual examinations and bi-annual cleanings at Sangiv I. Patel, D.D.S., PA so that he can assess your oral health and recovery from myofascial pain.
Fees & Insurance Coverage
It is our experience that dental insurance does not provide coverage of the cost of your surface electromyography (EMG). It is a fee for service procedure. Our Melbourne, FL office accepts a variety of payments, as well as low-interest dental financing, visit our Payments and Financing page for details.
Surface EMG has shown itself time and time again to be the industry-standard method for recording muscle activity. Because of the detailed information Dr. Sangiv Patel can gather from his EMG technology, he will be able to accurately diagnose and assess any abnormalities in the function of your facial muscles. It provides an immediate evaluation of the synergy, symmetry, and timing of craniofacial muscle firing to expedite the process of evaluating mandibular muscle function. If you think that you may be exhibiting symptoms of myofascial pain, contact our Melbourne, FL office, Sangiv I. Patel, D.D.S., PA, so that we can treat your pain and grant you your comfort once again.
Related Procedures